IBT Kids ministry exists to introduce children to the gospel of Jesus Christ and to help them live out the gospel in their lives.We accomplish this through teaching a Bible-centered curriculum and facilitating the creation of Christ-centered relationships.
Weekly Schedule
Sunday
IBT Kids – 2 years old to 6th grade: 9:30am to noon
Curriculum: Answers in Genesis KJV from the Creation Museum and Ark Encounter
IBT Kids Nights: 6:30pm
IBT Kids Nights
Wednesday nights from 6:30 – 8:00 two year olds through sixth graders are welcome to attend our kids group. We enjoy a different theme night each week with decorations, games, music, and snacks. Kids experience an age appropriate lesson, from the sharefaith curriculum, in grade level classrooms. Lessons include videos, hands on experiences, memory verses, crafts, and work pages. Each month kids shop at the IBT Kids store with points that are offered weekly for attendance, behavior, participation, and more. Our kids nights are fun, exciting, and engaging and we welcome you to attend!
Preschool kids (2 years old through kindergarten) will be learning about different people from the bible each month.
1st-6th grade will begin studying the life of Jesus through the remainder of the year.
Don't forget kids earn points to spend at the store each month. Points are given for attendance, Bible, memory verse, participation in class and during theme nights, good behavior, returning homework, and more!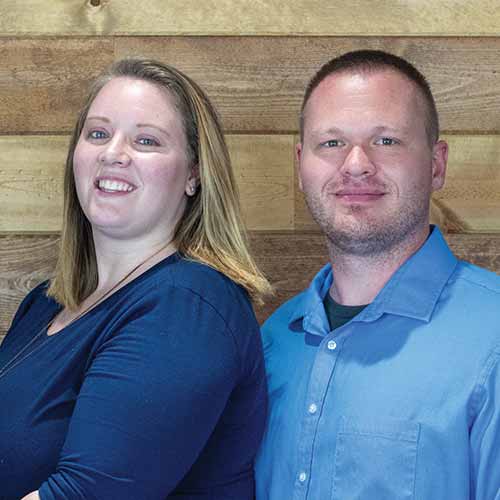 Kayla and Isaiah Schult
Eggstravaganza
Our annual event keeps on getting bigger! This year we are doing our brand new Easter Trunk or Treat. We will have many stations decorated and ready to hand out candy! If you have a child of any age you won't want to miss out.
Vacation Bible School
Join us for our new and improved Summer Vacation Bible School for kids 4-12. This is a brand new fun format including a Fun Zone, Dinner, and a Bible Adventure. We will end the week on Tuesday with a Family Fun Night that includes dinner.
Kids Camp
IBT Kids will be hosting a kids camp at the FFA camp in Trafalgar for kids finishing 1st -6th grades. Each day will include meals, group games, a lesson geared towards younger as well as older children, water fun, crafts, fun activities, age appropriate devotionals, free time, candy & soda snack break (extra cost), chapel, and more. Special highlights include a horseback riding and hiking field trip, fishing, boating, and swimming in the lake. Fun time guaranteed, your kids won't want to miss it!
Fall Frenzy
This is the perfect opportunity to dress up in your favorite costume, play some games, win candy and have fun. All families, neighbors, friends and guests are welcome to the festival.