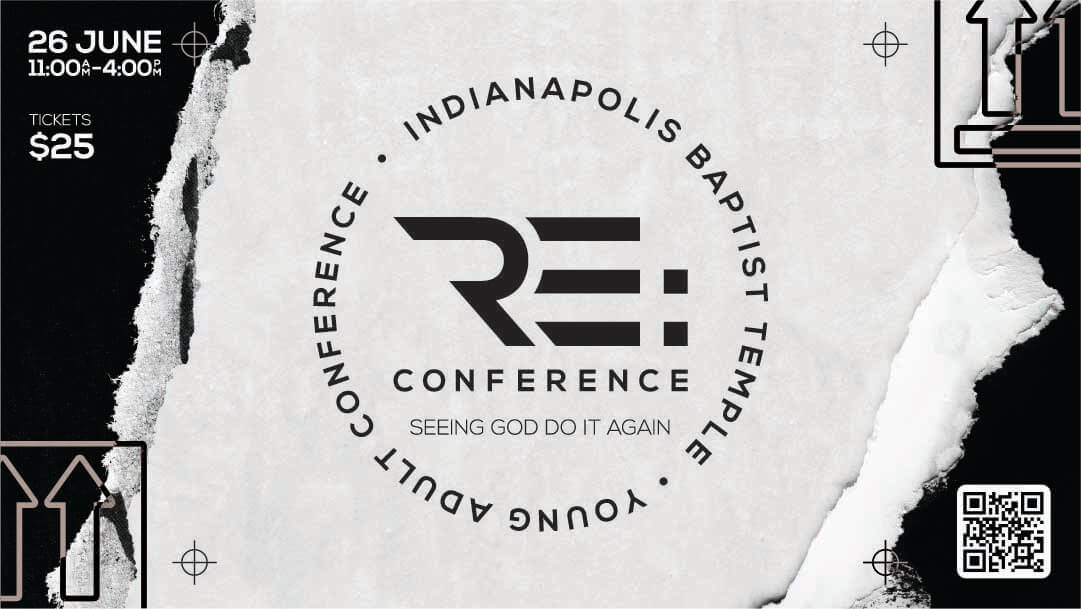 The RE:Conference is for young adults ages 18-30 looking to grow their relationship with God. It will be a day filled with worship, learning and fun. We chose the name "RE:Conference" because we want this to be a place to either go back to where you were in your walk with Christ or start again. Each year we will have a different focus with the theme starting with "re-". We want to make this an event where every person gets to a place they want to be with God.
This years theme is RE:Build
Join us as we focus this year on RE:Building our churches, our communities and our own lives as we learn about Nehemiah and the rebuilding of Israel. We will have sessions that will include worship, messages brought to us by Jawann Wilson and more! Check-in is from 10:30-11am and the first session will start at 11am. The cost of admission will be $25 and that includes coffee, a conference t-shirt and a Chick-fil-a lunch.
Our Mission
Our Goal
To see each person leave with their hearts rejuvenated for Christ.
Location
Questions?
Let us try to
answer
a few
Who is the RE:Conference for?
Anyone ages 18-30. College Students, Singles, Dating, Married, Parents, and everyone in between.
What is the RE:Conference?
It is a place where young adults can come and learn how to see God work miracles in their lives and to do it again and again.
When is the RE:Conference?
It is June 26th from 11am-4pm
Where is the RE:Conference?
It is located at the Indianapolis Baptist Temple, 4002 E Southport Road, Indianapolis IN, 46237
Why was the RE:Conference created?
So that young adults could come together as a community of believers to learn how to go out into our city and bring them back to God.
How much is the RE:Conference?
$25/person and that includes coffee, lunch, and a conference t-shirt.
Have any more more questions?
Feel free to reach out by email or facebook below.